Update 17 May 2008Ad Agency guy Mario Baptista just Twittered that Steve Jobs has been spotted at Nelson Mandela Square in Sandton. Not sure if this is a reliable spot or not, but it could certainly, as Mario suggests, be a sign of further Vodacom negotiations… Maybe Big Steve heard about the meerkat and has come in person to administer the merciful bullet.
There will be official network support for the iPhone in SA in the near future, thanks to a ten country deal Vodacom has brokered with Apple. Hopefully Jobs flexed some bargaining muscle and demanded the compulsory and immediate death of that fucking meerkat.
At the very least I would hope he has taken out a restraining order on the rat's proximity to his products.
I wonder if Steve Jobs even realises the pandora's box of billboard scenarios he has opened up for his meticulously marketed mobile device?
This partnership reminds me of the feeling I got the first time I saw Julia Roberts and Lyle Lovett holding hands.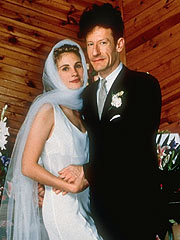 Filed under: Apple on May 6th, 2008